According to my parents "airplane" was one of the first words that I tried to say as a young boy. Born and raised in the Netherlands, I have always been fascinated by all the airplanes in the Dutch skies. For school projects I always drew airplanes and if somebody asked me what I wanted to be later? Of course I wanted to be a pilot and fly these things myself.
When I was old enough, I started applying for flight schools in The Netherlands, but even though I passed all tests, we couldn't really afford the European flight schools, so I had to accept that I needed to pursue other dreams.
After high school I got my bachelor's degree in psychology. Of course I could never forget about my pilot dreams so I decided to at least get my private pilot license in the United States before getting my masters degree. Because of my father, I had dual Dutch and American citizenship and it was easy for me to take year out of school and visit Southern California for 6 months. I started taking lessons at Riverside Flight Academy but unfortunately I ran out of money so I had to return to Holland. A year later I came back to finish up in 2 weeks and my dream finally came true. I got my private pilot license!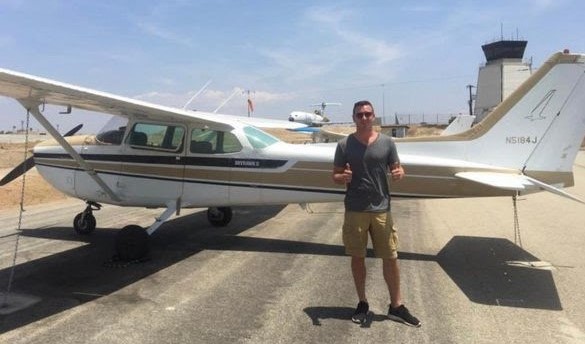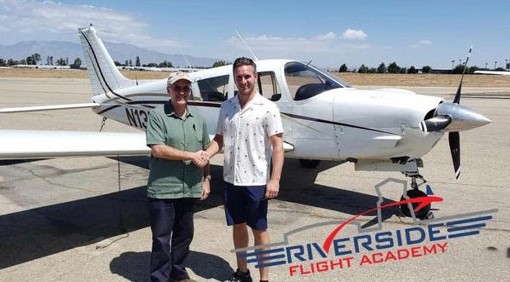 After finishing my masters degree in 2017, I worked in several office jobs in The Netherlands and the SoCal area became my primary holiday location. Here at least, I could fly airplanes and enjoy some of the best views in the world. Only a few years later, I realized I could actually still become a pilot by finishing up the rest of the ratings at RFA for a much better price than in Europe and I couldn't resist. The plan was to move back in with my mom, save money for 2 years, and make it happen. The Dutch boy was going to permanently move to the United States and become a pilot. I arrived in June 2021, and over the course of a year got my instrument rating, commercial license and my flight instructor certificate.
Currently I have been living my absolute best life in California. Since august 2022 I have been working as a flight instructor and making the same dream happen for others. What I used to do in my holidays, I now do for a living!
I met Danielle here, and we now live together in an amazing apartment in Palm Springs, building flight hours before I can apply to corporate jet gigs or a regional airline.
Thanks to my plan to move back in with my mother and being patient for a couple of years, I have finished up all my training without ever having to take out any financing or loans and can proudly say I am debt free.
Forever thankful to RFA to show me my dreams could still come true. This is only the beginning and I can not wait to see where this path will take me.
Come join us, you can be next!
Jesse Hagar